Resulting from a historic collaboration between Swatch and Swiss replica Omega UK, the colorful and accessible Bioceramic Speedmaster Moonswatch collection consists of 11 models made from a unique material, each embodying a space mission.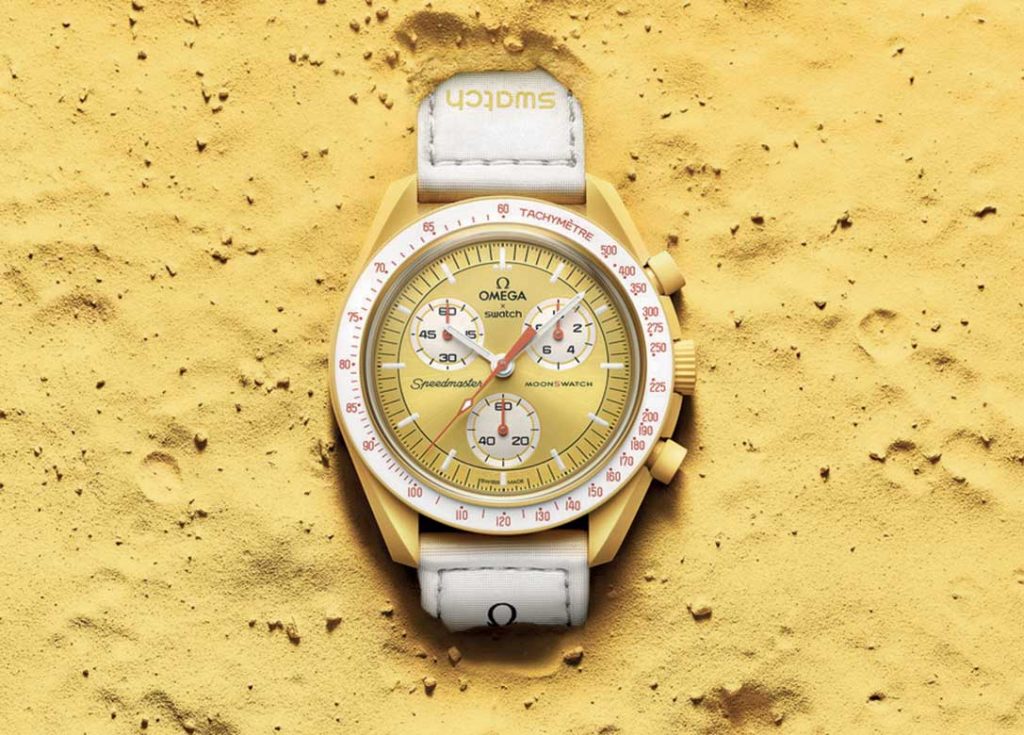 The crowd was there on Saturday, March 26, forming a compact mass gathered in front of the windows of selected stores, ready for the worldwide launch previously teased on social networks. Some even waited since 3 or 4am in front of the closed doors to be the first to hold in their hands the fruit of the unprecedented collaboration between two brands, certainly belonging to the same group but with radically opposed products, history and aficionados: the Bioceramic UK AAA fake Omega Speedmaster Moonswatch collection by Swatch x Omega. A masterful communication coup in the watchmaking sector to lift the veil on a series of eleven non-limited editions linked to eleven space expeditions.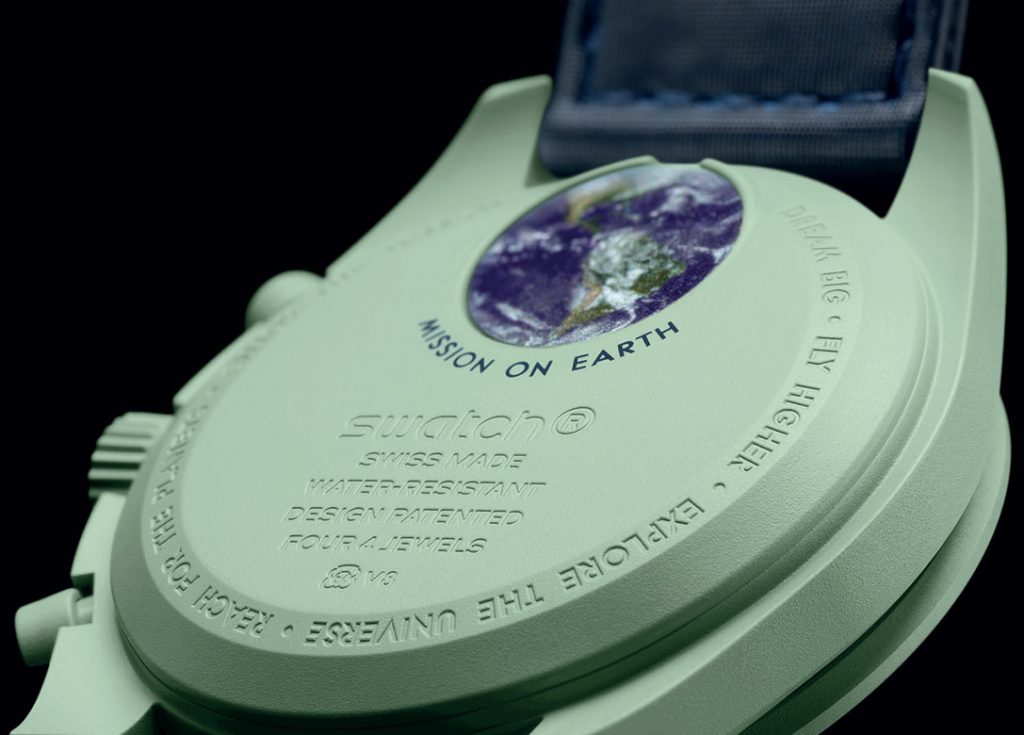 Respecting to the maximum the iconic design of the first super clone watch to have reached the Moon in 1969 within the framework of the Apollo 11 mission, both in terms of the dial/case/Velcro® strap combination, the 1:1 fake Omega Speedmaster Moonswatch displays different shades depending on the model chosen, sometimes playing with several colors to highlight or, on the contrary, to soften the graduated bezel.
Baby blue and white for Uranus, vanilla yellow and burgundy for Pluto or pink for Venus, ultramarine and emerald for our beautiful Earth, white and red with the same hands as Swiss movement replica Omega's Alaska Project chronograph for Mars, beige and chocolate for Saturn whose effigy is repeated on the small seconds at 6 o'clock, navy and periwinkle for Neptune, yellow and white for the Solei, dark or light gray and black for Mercury and the Moon. For the 42mm-diameter case of the high quality fake Omega, Swatch used its tinted Bioceramic, a light and resistant material composed of two-thirds ceramic and one-third castor oil extract. On the back, bending the reproduction of the planet or natural satellite of the mission, is an engraving inscribed in English: "Dream big. Fly higher. Explore the universe. Reach for the planets. Enjoy the mission". The stars have rarely been so attractive!